A feel good song about chasing down the girl of your dreams!
Read more…
close
This song started years ago when I was on a beach in Mexico. It's been tinkered with many times over the years but the co-write with producer Cory Churko finally brings it to completion. I'm so glad I never let it go.
Read more…
close
THIS IS THE MOMENT
kellypettit.com
My most requested new song in Japan is now live everywhere.  I mean, everywhere!  It's an anthem for all of us who need to step up our game. 
Read more…
close
I Don't Want to Let My Feelings Know
kellypettit.com
A power ballad I co-wrote with producer Cory Churko. The melody really starts to drive home near the end of the song while the lyrics are deliberately thought provoking and moving. We really enjoyed working on this song. I hope you like it.
Read more…
close
No Getting 'Round You
kellypettit.com
Cory Churko and Kelly initially sat down together to write this song a couple years ago in Nanaimo, Canada but couldn't find the magic to finish it. Then later during covid lockdown it came out effortlessly. A song about being head over heels for someone and knowing it.
Read more…
close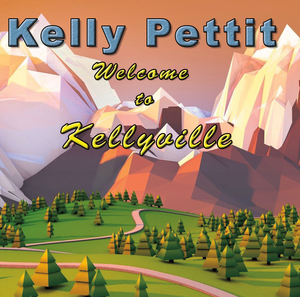 June 2021. Hello friends.  I finally released a "best of" album with songs from the last 5 albums.  Recently, I have completely sold out of all my other albums (hurray) and instead of reordering them and breaking the bank, I thought I could put together an album of the songs I'm most proud of.  I had a lot of fun going back through the 20 year journey of my life.   Every song on here has a story and a place in my heart.  I hope you find something here that makes you happy and thanks for stepping into Kellyville and exploring this place with me.  PS.  My father was raised in a town called "Kellyville" near Sydney, Australia.  That was part of the reason for the title. The other part was to suggest these songs are a part of my life's journey. ;)